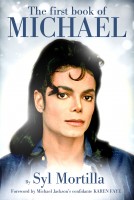 The First Book of Michael
Syl Mortilla uses Michael Jackson's art as a window to an understanding of the man largely considered an enigma. The book explores Michael's evolution from pop star to global figure, with Mortilla questioning whether the people of planet Earth can afford to dismiss the totemic value of Michael Jackson's unrivalled fame and legacy apropos its potential as an opportunity for promoting world peace.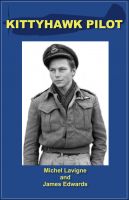 Kittyhawk Pilot
This is the true story of "Stocky" Edwards, Canada's top living fighter pilot. The story begins in Battleford, Saskatchewan where Stocky grew up. During his childhood, shooting partridge, and working hard, Stocky learned the lessons that would serve him well during the Desert War. This is the incredible story of a young Canadian who goes to war and becomes a superior pilot and leader of men.