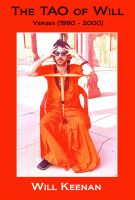 The Tao Of Will: Verses (1990-2000)
Will Keenan is a star of indie movies incl. the 1st fully-digital feature film (Love God '96), the last filmed b&w wide-screen musical (Johnny X '13) & the infamous cinematic alternative to a Shakespearean classic (Tromeo&Juliet '95). As a spiritual rapper/performance artist during the years 1990-2000, he wrote & performed Verses before relocating to a spiritual hermitage in Hollywood until 2009.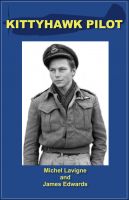 Kittyhawk Pilot
This is the true story of "Stocky" Edwards, Canada's top living fighter pilot. The story begins in Battleford, Saskatchewan where Stocky grew up. During his childhood, shooting partridge, and working hard, Stocky learned the lessons that would serve him well during the Desert War. This is the incredible story of a young Canadian who goes to war and becomes a superior pilot and leader of men.