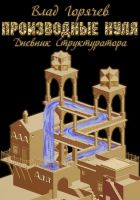 Производные Нуля: Дневник Структуратора
(5.00 from 3 reviews)
Путеводитель по миру финансового инжиниринга и структурных продуктов от лица русского инсайдера. Влад Горячев проработал 15 лет в западных банках - в Нью Йорке, Лондоне и Москве - в роли структуратора и трейдера деривативов. Начиная с простейших инструментов, автор объясняет устройство и механизмы действия все более сложных производных, эволюцию банковских продуктов и причины кризиса 2008 года.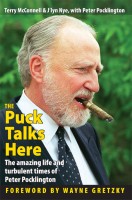 The Puck Talks Here: The amazing life & turbulent times of Peter Pocklington
Peter Pocklington has been a public figure in Canada for more than 30 years and, in that time, volumes have been written and reported about him. So when we chose to make him the topic for this book, we asked ourselves: what is there about Peter Pocklington that has not been written, not been reported? The answer was striking in its simplicity: it was Peter Pocklington's point of view.