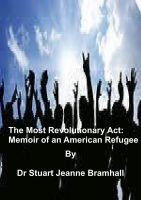 The Most Revolutionary Act: Memoir of an American Refugee
Fifteen years of intense government harassment leads a psychiatrist, single mother and social activist to close her 25-year Seattle practice to begin a new, safe life in New Zealand. What starts as phone harassment, stalking and illegal break-ins quickly progresses to six attempts on her life and an affair with an undercover agent who railroads her into a psychiatric hospital.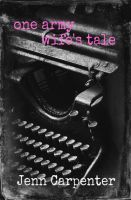 One Army Wife's Tale
(5.00 from 3 reviews)
One Army Wife's Tale is a no-holds-barred look into the life of one of our nation's heroes, as seen through the eyes of the wife he left behind when he deployed to Iraq. Told through the daily excerpts of the highly popular blog that gave birth to the memoir, Jenn takes you through the highs and lows of Army life; from day one of her husband's deployment to the tragic twist no one saw coming.