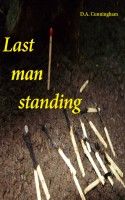 Last Man Standing
Three hundred prisoners are marched out of Auschwitz, only one returns. This is a factual story about a death march endured by a prisoner of Auschwitz during World War II. It was told to the author by the survivor who is still alive today, he turns 95 years old in 2014. He is the grand father of the author's wife and endearingly known to all as "oppi".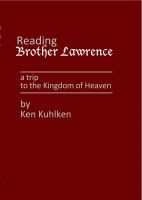 Reading Brother Lawrence
(5.00 from 1 review)
The Practice of the Presence of God is a classic of Christian literature, loved by Catholics and Protestants, praised by the likes of John Wesley and A.W. Tozer. During a troubled time, novelist Ken Kuhlken discovered the book helped him find some peace and promised even more if he could fully understand. Reading Brother Lawrence chronicles his search for understanding.