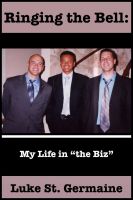 Ringing the Bell: My Life in the Biz
by

Luke St Germaine
(5.00 from 8 reviews)
The true story of how I was recruited by a notorious door-to-door sales organization, and traveled across the country in pursuit of success. My goal of making millions took some unexpected setbacks as I mastered the art of cold-calling, mouse-killing, and "ringing the bell." A rare look into the culture of Cydcor/DS-Max, this memoir is both harrowing and humorous.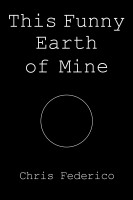 This Funny Earth of Mine
by

Chris Federico
"A ruthlessly inward-looking and intentionally antisocial celebration of solitude...if there's such a thing as cheerful abrasiveness, you'll find it here...it reads like a sort of Walden for the city dweller." (I.Q. Magazine) The author's last two humor books, Read This Instead and the Wacky Adventures of God, have been included after the new material.
Related Categories