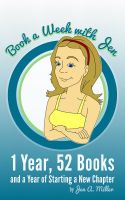 Book a Week with Jen: 1 Year, 52 Books and a Year of Starting a New Chapter
(5.00 from 1 review)
In 2007, freelance journalist Jen A. Miller got dumped, lost her grandfather, wrote a book and bought a house - all in a four month span. She couldn't run, she couldn't write, and spent most of her time lying on her office floor. To break herself out of her depression, she decided to read 52 books in 52 weeks, and write about them all - and that series is now Book a Week with Jen.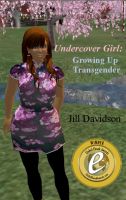 Undercover Girl: Growing up transgender
In 1966, on the edge of a puberty she doesn't want, a transgender girl hears a news story, and knows there are other people like her. Will she ever become her true self? A story of love, hope, friendship, growing up, and acceptance, with some comedy and terror thrown in.