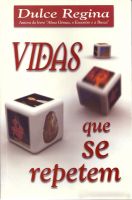 Vidas que se Repetem
Neste livro a autora revela suas vidas passadas em Portugal, Espanha, França e Egito, associando essas vivências com sua vida atual. Comprova, através de suas experiências, que as histórias se repetem, reforçando as lições a serem aprendidas.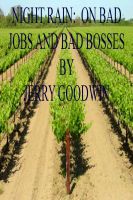 Night Rain: On Bad Jobs and Bad Bosses
Statistics show a majority of Americans hate their jobs. This is a work memoir about my life in the work force that encompasses over 40 years. I've worked as a temp, in clerical work, in restaurants, and miscellaneous tasks. I was a Jehovah's Witness, which had a major impact on my life.