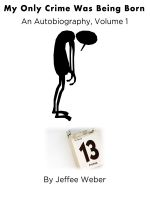 My Only Crime Was Being Born - An Autobiography, Volume 1
I was born on Friday the 13th, the only Friday the 13th incidently, in the year I was born. I have led an interesting life, with many strange, odd incidents. However some good things happened which you see when I show you the wonderful letters my "Pen Pal" from Hong Kong wrote me and finally after six years we got together. I write about school, college baseball, bad jobs with great satire.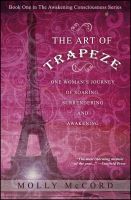 The Art of Trapeze: One Woman's Journey of Soaring, Surrendering, and Awakening
With nothing to lose and only a dream to gain, Molly McCord moves to Paris to follow the courageous call of her heart. She arrives in a city she has never visited before and builds her dream life until a bigger purpose unfolds. Filled with love, authenticity, adventure, and laughter, this bestselling memoir is an unexpected journey to deeper levels of personal consciousness and soul growth.