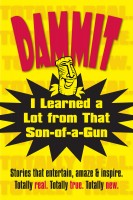 Dammit, I Learned a Lot from That Son-of-a-Gun
by

Brandt Street Press
What happens when someone shares a story with us—a true story, a story from their heart-of-hearts? We feel connected. We realize the commonality of our emotions. How we are, as human beings, all the same. We all falter. We all fear. We all stumble. And we can all come back stronger. This book contains those stories.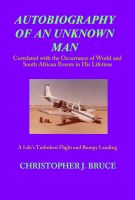 Autobiography of an Unknown Man
by

Christopher Bruce
The story of one man's life from his birth in war torn England in 1941, emigration to Namibia in 1951, school and University in Namibia and South Africa, creation of a major construction company during the Border War in Namibia, the company's collapse under apartheid and its effect on his family, making a new start as a contracts manager in the Far and Middle East and his retirement to Thailand.