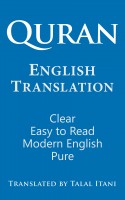 Quran English Translation. Clear, Easy to Read, in Modern English.
(3.00 from 3 reviews)
The last book from God. It contains Guidance, Mercy, and Healing. This Quran Translation is clear, pure, easy to read. It is written in contemporary English. The sentence structure is simple, the vocabulary is common, the flow is smooth. The meaning is surprisingly close to the Arabic original. This edition uses the word Allah to refer to the Creator.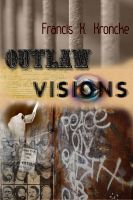 Outlaw Visions
Outlaw Visions wends through monastic hallways, trial courtrooms, prison cells, onto campuses to engage young activists. I shouted "Peace! Peace!" and heard "Criminal!" We descend into prison's hellish darkness where I existed as a subhuman. You are invited to transform you own subhumanness through ritual practices envisioning yourself as an "Earthfolk" peacefully at home on the Living Earth.