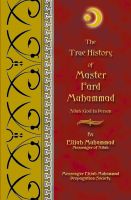 The True History of Master Fard Muhammad - Allah (God) In Person
The True History Of Master Fard Muhammad (Allah In Person) By Elijah Muhammad Since the Nation of Islam has been known to the public, the question of Elijah Muhammad's teacher has been at the top of the inquirer's want to know list. Others referred to his teacher as an enigma or a mystery. It was his job to explain and clarify. Who best is qualified to make the truth plain? Excellent Read!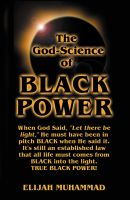 The God-Science Of Black Power
The God-Science Of Black Power by Elijah Muhammad is a Speech During The Second Day of The Nation of Islam Saviour's Day Convention in 1967. It aimed chiefly at the politically shallow 60's version of Black power by introducing the subject of "Real Black Power" as it relates to how the Creator and all life proceeded forth from the Black Space. Thus teaching how real power came from Blackness.