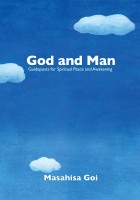 God and Man: Guideposts for Spiritual Peace and Awakening
Revealing our true connection with God and our guardian divinities and spirits, God and Man provides a clear picture of the spiritual dimensions of the universe and tells how we may transcend karmic cycles to attain our natural state of infinite love, wisdom, and joy.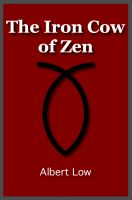 The Iron Cow of Zen
A koan is a saying by a Zen master, the most famous being "What is the sound of one hand clapping?" Seemingly incomprehensible, a koan is actually an invitation to think in a new way, a tool to startle the consciousness into enlightenment. Drawing on the views of diverse thinkers from Buddha, to T.S. Eliot to explain the essential concepts of Zen Buddhism, this book is thought provoking reading.