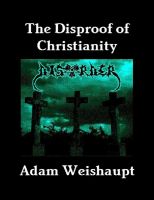 The Disproof of Christianity
by

Adam Weishaupt
This is a formal theological disproof of the central tenets of Christianity - the Trinity and the Incarnation. The reason why most Christians continue to believe is that a) they have been brainwashed by their parents, schools, communities and governments and b) they don't know anything about Christian theology.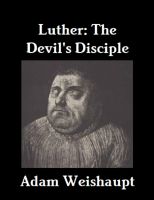 Luther: The Devil's Disciple
by

Adam Weishaupt
Protestantism is the gospel of unreason and attracts only the irrational. It's difficult to imagine that the reformation of Catholicism could produce something even worse, but Luther managed it. Protestantism is practically deranged, reflecting the profound psychological torments of its founder.