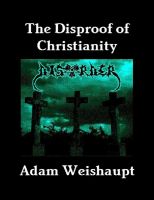 The Disproof of Christianity
This is a formal theological disproof of the central tenets of Christianity - the Trinity and the Incarnation. The reason why most Christians continue to believe is that a) they have been brainwashed by their parents, schools, communities and governments and b) they don't know anything about Christian theology.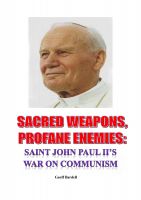 Sacred Weapons, Profane Enemies: Saint John Paul II's War on Communism
This book tells the story of how John Paul II politically deployed sacred weapons and profane enemies in communist Poland. In so doing, the Pope evoked and refashioned nationalist and religious cultural memories shaped over centuries and thereby influenced the prevailing political culture of opposition that went on to peacefully and successfully overthrow the regime.