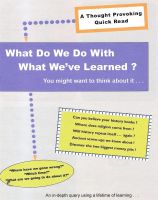 What Do We Do With What We've Learned?
Second Edition - The purpose of the documentations contained in this book is not to discourage the pursuit of answers to man's search for "Where did we come from, why are we here, or where do we go when we die." Neither is the purpose to bash religion. It is simply to explore how religion has been misused and abused down through the centuries. Religion is still being perverted today.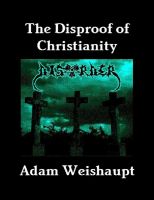 The Disproof of Christianity
This is a formal theological disproof of the central tenets of Christianity - the Trinity and the Incarnation. The reason why most Christians continue to believe is that a) they have been brainwashed by their parents, schools, communities and governments and b) they don't know anything about Christian theology.