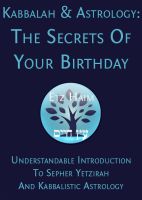 Kabbalah & Astrology: The Secrets Of Your Birthday
The 12 Signs of the Zodiac explained according to the traditional teachings of Kabbalah. Complete with the whole Sepher Yetzirah (Gra Version) in English, and a small practical guide to use the teachings of Kabbalah for your Zodiac Sign in your everyday's life. EXCLUSIVE: lists the Gems and Essences (Scents) for each Sign of the Zodiac, as passed on by the ancient tradition of Kabbalah.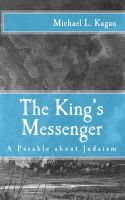 The King's Messenger: A Parable About Judaism
In The King's Messenger, Michael Kagan draws us into the world of the imagination and gives us an original parable about Judaism's long journey through the centuries that might have sprung from one of Judaism's classic storytellers of old. Although the parable itself is short, its message is profound and far-reaching. It is a teaching that will be read and read again, and passed on to others.