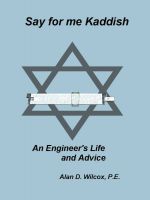 Say for me Kaddish, An Engineer's Life and Advice
(5.00 from 1 review)
This is the life story of an electrical engineer who began his career before tiny personal computers and instant world-wide communications. It describes why he wanted to become an engineer, his interests, and how they interrelate as his career and hobbies develop. The underlying theme is finding out what an engineer is like, and what issues are important in finding meaning and purpose in life.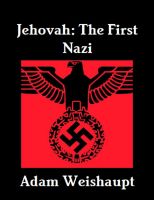 Jehovah: The First Nazi
This may be the most controversial book ever published. It does the unthinkable: it puts Jehovah on trial for his life for conspiracy against the human race, war crimes, and crimes against humanity. All of the charges that were brought against the Nazis at the Nuremberg Trials could equally be leveled against Jehovah. All of the atrocities of the Holocaust are prefigured in the Jewish Bible.