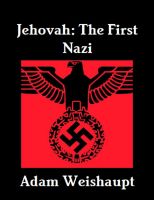 Jehovah: The First Nazi
This may be the most controversial book ever published. It does the unthinkable: it puts Jehovah on trial for his life for conspiracy against the human race, war crimes, and crimes against humanity. All of the charges that were brought against the Nazis at the Nuremberg Trials could equally be leveled against Jehovah. All of the atrocities of the Holocaust are prefigured in the Jewish Bible.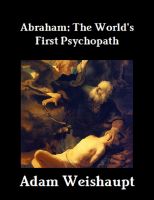 Abraham: The World's First Psychopath
If you consider it impossible that the True God of moral perfection would ever order a father to make a human sacrifice of his innocent son for no reason other than to demonstrate absolute, mindless obedience, then the God of Abraham cannot be God. So who is he? The ancient Gnostics had the obvious answer - he's Satan.