Sub-categories:
Sacred writings | Rituals & practice | Theology | History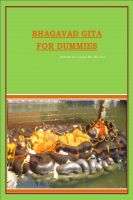 Bhagavad Gita for Dummies
(5.00 from 3 reviews)
As a common man, who lives among the 500 crore people and still searching for identity and running the life as it comes, even we too have a perspective when we read Bhagavad Gita! We would like a comparable view with our life and Gita! This book offers you that! No longer we need to imagine a ideal world, when we read Bhagavad Gita! This is for you and me! Bhagavad Gita Decoded for us!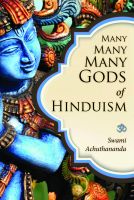 Many Many Many Gods of Hinduism
(4.53 from 15 reviews)
"Religion is the opium of the people," said Karl Marx many centuries ago. For more than a billion people living in India and abroad, Hinduism is the religion and a way of life. In this book Swami Achuthananda cracks open the opium poppy pods, analyzes the causes for euphoria, and comes away with a deeper understanding of the people and their religion.