Sub-categories:
Sacred writings | Rituals & practice | Theology | History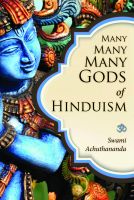 Many Many Many Gods of Hinduism
(4.50 from 12 reviews)
"Religion is the opium of the people," said Karl Marx many centuries ago. For more than a billion people living in India and abroad, Hinduism is the religion and a way of life. In this book Swami Achuthananda cracks open the opium poppy pods, analyzes the causes for euphoria, and comes away with a deeper understanding of the people and their religion.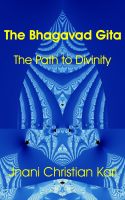 The Bhagavad Gita
The Bhagavad Gita is one of most enlightening books in existence. That is why it is called the Hindu "Bible." It is unsurpassed in its ability to help focus a spiritual seeker on the path to Divinity. All Holy Scriptures are pointers towards the Divine, but this one has a special place in history. Vedavyasa, its brilliant author, reveals the deepest mysteries of a spiritual life.