Sub-categories:
Sacred writings | Rituals & practice | Theology | History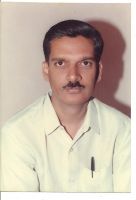 Commentary on "Who am i"? self-inquiry.
self-inquiry demands psychological energy. But the energy is destroyed, is wasted when one is in conflict.So when there is the understanding of the whole process of conflict, there is the ending of conflict, there is abundance of energy. Then you can proceed, tearing down the house that you have built throughout the centuries and that has no meaning at all.You know, to destroy is to create.