Sub-categories:
Sacred writings | Rituals & practice | Theology | History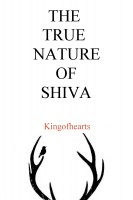 The True Nature Of Shiva
The book starts with the first chapter on Siva Puran. Further, in the second chapter, we will look at archeological evidences that should dissolve all myths. The third chapter will discuss how Shiva is an idol for business. Fourth chapter will tell you who is Shiva.The last chapter will show you a way to worship Shiva. Finally, the book ends with a conclusion.