Sub-categories:
Sacred writings | Rituals & practice | Theology | History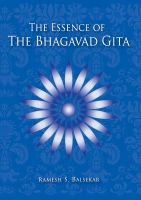 The Essence Of The Bhagavad Gita
RAMESH BALSEKAR was one of the most profound spiritual Masters of this Age. He was both a brilliant writer and a captivating speaker. Shortly after retiring as the President of the Bank of India, he met the sage Nisargadatta Maharaj and began translating for Maharaj's daily morning talks. It was not long before Ramesh too experienced the Ultimate Understanding.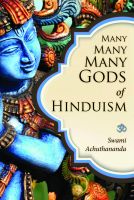 Many Many Many Gods of Hinduism
(4.54 from 13 reviews)
"Religion is the opium of the people," said Karl Marx many centuries ago. For more than a billion people living in India and abroad, Hinduism is the religion and a way of life. In this book Swami Achuthananda cracks open the opium poppy pods, analyzes the causes for euphoria, and comes away with a deeper understanding of the people and their religion.