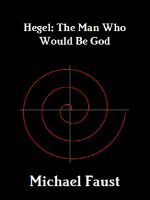 Hegel: The Man Who Would Be God
Is the universe a gigantic evolving mind? Is it alive? Does God come to self-consciousness through humanity? Are we the vessels of God? The German philosopher Hegel is one of the greatest and most notoriously obscure philosophers of all time. Was he a secret member of the Illuminati? Did he seek to replace Christianity with Illumination - the enlightened religion of the Illuminati?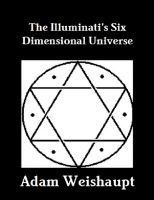 The Illuminati's Six Dimensional Universe
(5.00 from 1 review)
The cosmology that underlies the Pythagorean Illuminati's ancient religion of Illuminism is based on six dimensions - three of real space, and three of imaginary space. Discover how this model explains all of the mysteries of Einstein's special theory of relativity and quantum mechanics, and disproves the theoretical basis of M-theory.