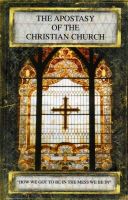 The Apostasy of the Christian Church
by

R. Dawson Barlow
"Delving seriously into the Bible, the church fathers and history, current claims and teachings, etc. this book is an enjoyable, informative and positive Bible journey to enhance and fortify a strong testimony of the grace of God... along with a gentle sprinkling of humor to ease the pain." Do you wonder if you are participating in apostasy? Find out in the pages of this book.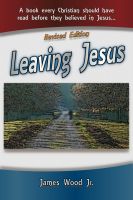 Leaving Jesus
by

James Wood
(4.33 from 3 reviews)
A former Christian of 25 years, James entered a messianic congregation to learn their teachings. Convinced something was wrong, he left and studied to find the truth. In this book, James examines the "Messianic" prophecies that the gospel writers abused to point to Jesus. He rips the veil off of Christianity and reveals the truth of the Hebrew Scriptures. Written for Jews and Christians.
Related Categories