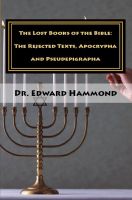 The Lost Books of the Bible: The Rejected Texts, Apocrypha and Pseudepigrapha
NONE are Public Domain translations: 1st Book Adam and Eve; 2nd Book Adam and Eve; Slavonic Life Adam and Eve; 1st Book Enoch; Book of Jubilees; Book of Jasher; Story of Ahikar; Apocalypse of Abraham; Apocalypse of Thomas; 4 Ezra; 2 Baruch; War Scroll: Sons of Dark Against the Sons of Light; Gospel of Philip; Gospel of Mary Magdalene; of John; Gospel of Thomas; Gospel of Judas; Acts 29.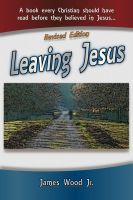 Leaving Jesus
(4.33 from 3 reviews)
A former Christian of 25 years, James entered a messianic congregation to learn their teachings. Convinced something was wrong, he left and studied to find the truth. In this book, James examines the "Messianic" prophecies that the gospel writers abused to point to Jesus. He rips the veil off of Christianity and reveals the truth of the Hebrew Scriptures. Written for Jews and Christians.