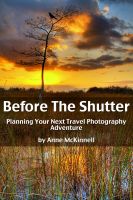 Before The Shutter: Planning Your Next Travel Photography Adventure
(5.00 from 1 review)
Written by a full-time nomadic photographer, "Before The Shutter" helps outdoor, travel and landscape photographers get the most out their next photography excursion by walking through the planning stages and all the necessary steps that happen before you take the shot. Highlights include researching locations, creating a shot list, and what to do before and after the shoot.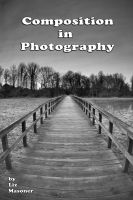 Composition in Photography
Composition can make or break a photograph. Regardless of your skill level, Composition in Photography will introduce to you some of the strongest composition tools in photography. Written with the hobbyist and amateur in mind, Composition in Photography explains concepts in simple terms that everyone can understand.