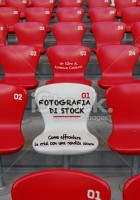 Fotografia di Stock - come affrontare la crisi con una rendita sicura
I numeri indicano che il microstock è un vero e proprio business, un mercato globale che alla fine dello scorso anno ha raggiunto il valore di 5.1 milioni di $ con più di 550.000 clienti attivi. In questo senso l'opera di Lorenzo Codacci è davvero interessante: non una semplice raccolta di istruzioni per l'uso ma un vero approccio olistico al mondo della fotografia di stock.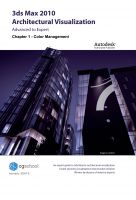 Chapter 1 - Color Management (3ds Max 2010 Architectural Visualization)
Simply put, color management is the controlled process of converting color between different devices with the end goal of obtaining repeatable and as closely matched color reproductions as possible on each of the various devices. In other words, we want to set up a process where all of our devices speak the same language and interpret color the same way.