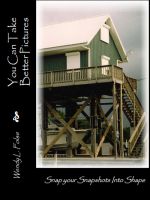 You Can Take Better Pictures: Snap Your Snapshots Into Shape
Everyone can take pictures but not everyone can take great photos. The tips and techniques found in the book will have you taking great pictures that you will be proud to hang on your wall. Whether you shoot film or digital there is something to be learned. It introduces basic simple concepts that will greatly improve your picture taking efforts.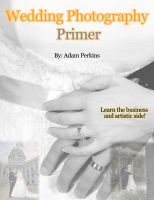 Wedding Photography Primer
Start your own wedding photography business! Earning a second income from wedding photography is easy! Follow the simple steps in this E-Book and you will go from Joe Schmoe to WEDDING PRO in just 24 hours! Be in control of your finances during these tough economic times. Work as much or as little as you want! Earn full-time income working part-time! Learn both the business and artistic side!