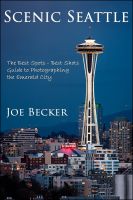 Scenic Seattle, The Best Spots - Best Shots Guide to Photographing the Emerald City
Scenic Seattle is a photographic guidebook designed to help photographers and others easily find all the special Seattle views. The book contains descriptions and directions to over 80 places to photograph in the city with specific advice on how to capture the best shots. Areas covered include Pike Place Market, Seattle Center, the waterfront, Chinatown, West Seattle, and many more.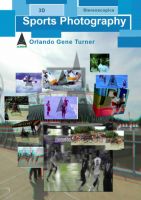 3D Stereoscopic Sports Photography E-Book
3D Stereoscopic Sports Photography and Videography EBook of work on sports including London 2012 Olympic Canoe Slalom, London 2012 Paralympic Goalball, and 7Aside Football, WTF/UTF Tae Kwon Do, Basketball, Marathon, Boxing and other Outdoor Sports.