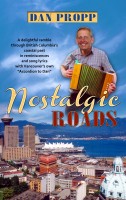 Nostalgic Roads
by

Dan Propp
In short stories, punctuated by Dan's own photographs and song lyrics, Dan covers such topics as B.C. radio, the politics of the past, Hollywood, and gefilte fish. Dan's past as a postcard photographer is evidenced in his plethora of images from times gone by that are scattered throughout this book.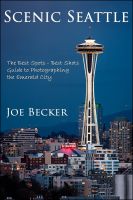 Scenic Seattle, The Best Spots - Best Shots Guide to Photographing the Emerald City
by

Joe Becker
Scenic Seattle is a photographic guidebook designed to help photographers and others easily find all the special Seattle views. The book contains descriptions and directions to over 80 places to photograph in the city with specific advice on how to capture the best shots. Areas covered include Pike Place Market, Seattle Center, the waterfront, Chinatown, West Seattle, and many more.