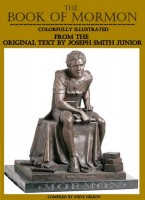 The Book of Mormon~ Colorfully Illustrated
by

Steve Nelson
(3.00 from 2 reviews)
The Book of Mormon~ Colorfully Illustrated is a no cost ebook for all! This is an All New Recreation, combining the original text & fine art. From out of the distant past, this is a religious based historical account of ancient Americans. They were also of the house of Israel. Native Americans & our friends of the Jewish faith are especially invited to download this ebook. Please enjoy.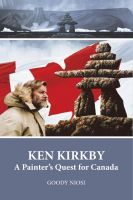 Ken Kirkby. A Painter's Quest for Canada
by

Goody Niosi
When Ken Kirkby unveiled his painting, Isumataq in Parliament on March 28, 1992, he had to make do with a 25-foot model and the first four panels of the painting itself. The original, at 152' long and 12' high would not fit into the building. But even the model brought tears to the eyes of the 301 members of Parliament and senators gathered there.