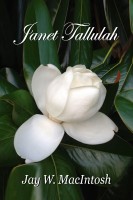 Janet Tallulah
by

Jay W. MacIntosh
Janet Tallulah is a courageous and intimate inner record of a young woman's struggle for meaning and direction in life. It is an honest and open internal conversation of a woman who grew up in the Deep South in the 1940s, 1950s, and 1960s - very personal and honest in its internal conversations.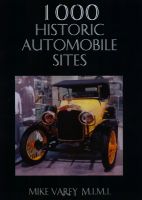 1000 Historic Automobile Sites
by

Mike Varey
(4.50 from 4 reviews)
Worldwide bestseller! At last, a comprehensive reference book featuring 1000 of the world's most interesting historic automobile sites for the auto enthusiast. Listed are names addresses, tel for: museums, collections, homes, birthplaces, factories, racing circuits, gas stations, Route 66, memorials, gravesites, curiosities, celebrity cars, racing cars, film cars, prototypes, models, worldwide.