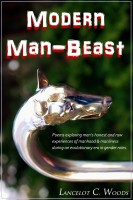 Modern Man-Beast
As the world changes so must men. Modern Man-Beast reveals the thoughts that many men will never even admit they have. In this honest, emotionally charged and at times raw first collection of poems manhood is explored from the point of puberty, to the plateau of paternity and tells tales of the interactions of men in a world where their responsibilities have been reversed and duties delegated.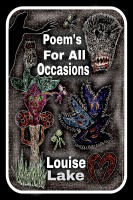 Poems For All Occasions
Poems For All Occasions is a captivating collection of the first 240 poetic works by Louise Lake. Containing poetry on a wide variety of subjects including fantasy creatures and special features, birds, love, angels, seasons, movies and much more. Poems For All Occasions captures the essence of life, love, experience, fantasy, inspiration and imagination in a book that is unlike any other.