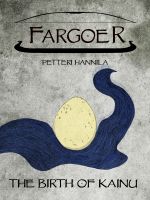 The Birth of Kainu (Fargoer Short Stories, #0)
(5.00 from 3 reviews)
This is a mythic poem telling the story of the origins of Kainu people and the world of Fargoer. Fargoer is a novel set in the mythic far north.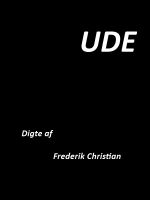 Ude
(4.00 from 1 review)
Denne digtsamling er skrevet i hede telte, ved magiske søer, ved dampende sceneområder, i selskab med en fantastisk ven, en pige ud over det sædvanlige og random bekendtskaber, i regnvejr og i solskin på Roskilde festival 2011, hvis lys, lyde, ud-af-kroppen-oplevelser og relationer på kryds og tværs af afstande fungerer som en metafor for forfatterens egen generation.