Sub-categories:
African American | Native American | Hispanic American | Asian American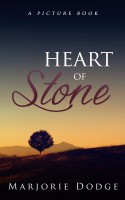 Heart of Stone: A Picture Book
(4.00 from 1 review)
Heart of Stone: A Picture Book is composed of poems that are visual as well as verbal. They are poems that speak the universal heart, mind and soul. The poems are introduced in metaphor by the title poem, "Heart of Stone", as individual prisms carved by living rivers of intuition, and hidden within the heart of an impassive granite mountain (the poet).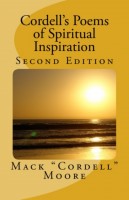 Cordell's Poems of Spiritual Inspiration: Second Edition
(5.00 from 1 review)
This is a Christian book of inspirational poems. This book covers themes such as suicide, self-esteem, and love. Some titles are: God Is..., Priceless, Please Don't Do It(Jesus Loves You), and Feeling Good About Yourself(Self-Esteem). This book contains 24 poems. This book encourages those who read it whether they are Christian or not.