Sub-categories:
General | African American | Native American | Hispanic American | Asian American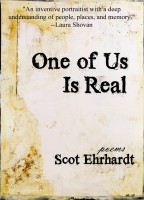 One of Us Is Real
by

Scot Ehrhardt
Baltimore poet Scot Ehrhardt deploys a set of characters fraught with loss and uncertainty in his debut publication. One Of Us Is Real moves from lighthearted to earnest to grotesque, all with an unsettling directness—a conversation, at times, from the speaker to the reader—in these vibrant and desperate scenes.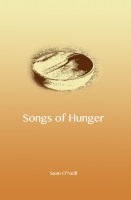 Songs of Hunger
by

Sean O'Neill
Songs of Hunger is an exceptional collection of poems – rich in language, imagery, symbolism and breadth of thought, feeling, and place. Sean O'Neill is a poet of great skill and exceptional spirit. His poems take you on a quest of the soul in search of wholeness, healing, cleansing, and discovering a home for the restless heart. You will find plenty here to feed and nourish both mind and spirit.
Related Categories