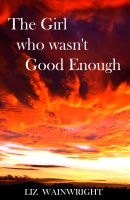 The Girl who wasn't Good Enough
by

Liz Wainwright
At sixteen Lynda Collins is a good-looking, resilient, rebellious young woman with plenty of dreams and ambitions, but no money. All Lynda Collins wants is a better life, and to be loved, but two snobbish and possessive older women become her enemies when she falls in love with their sons. They seem determined to take away Lynda's chances of happiness, and then to take away her daughter.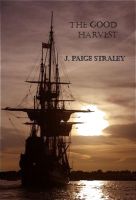 The Good Harvest
by

J. Paige Straley
(4.00 from 1 review)
It's 1814 in London, and Harold Hammonds has come a long way in his 24 years. He's second officer aboard the merchant vessel "The Good Harvest", bound for Sydney with a cargo of settlers goods, topped off with a parcel of transported convicts. It's a hell voyage, ending with a storm that wrecks them on an island off the west coast of New Zealand. Should he stay? Will he claim this grand place?