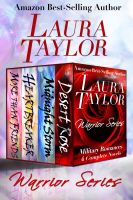 Warrior Series Boxed Set (Military Romances - 4 Complete Novels)
The Warrior Series is a Boxed Set of 4 Complete Military Romance Novels. Soul-mates meet, sparks fly, passion flares, and lives are forever changed! Award-winning, classic, and oh-so-sensual Happily Ever After books written to delight contemporary romance readers. Included in the 4 Book Collection are unabridged editions of Desert Rose, Midnight Storm, Heartbreaker, and More Than Friends.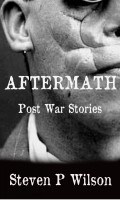 Aftermath
This is a collection of short stories that focus not on war but its aftermath. Each is set on Australian soil but with powerful and enduring links to distant lands. Physically and mentally broken soldiers struggle to find their way after returning from the the Great War; a powderkeg of long held grudges ignites at a reunion of elderly former POWs; and, a flight crew search for a long lost friend.