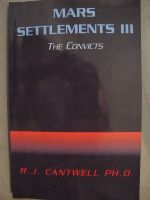 The Mars Settlements, Book III: The Convicts
It has been 50 years since the first pioneers were cruelly abandoned on the hostile surface of Mars. Delbert Corporation has purchased all mining rights and labor is accomplished by convicts and indentured poor. Some manage to escape and are rescued by the mysterious Marsmen. Delbert plots retaliation and a battle ensues, the outcome of which will determine the fate of the planet.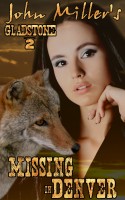 Gladstone 2,Missing in Denver
(4.82 from 11 reviews)
Jack lives in Gladstone now but it's time for a trip. He invites Susan along to get his printing press, see Denver, and meet his best friend Frank. Jack's got a surprise or two for Frank. Susan gets to show off her skills. Gladstone's rescue squad flies into action. Can Jack choose between the life of his friend and keeping Gladstone's secret?