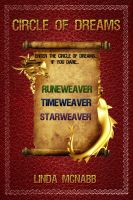 Circle of Dreams Trilogy
Enter the Circle of Dreams... If You Dare! All three titles in one volume! Runeweaver / Timeweaver / Starweaver The search is on for a new king or queen. The search is also on for runeweavers who can help contenders penetrate the Circle of Dreams and win the throne. Zaine couldn't have chosen a more perilous time to discover his fate. Let the Contest Begin!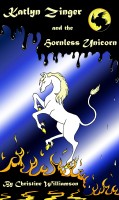 Katlyn Zinger and the Hornless Unicorn
(5.00 from 2 reviews)
When Monotech sets its sights on The Yard, the only things preventing the Zinger estate from being turned into a golf course are a sacred, but centuries forgotten, pact and a man who hears voices. Can Katlyn, her eccentric cousin Mitchel, and the certifiably schizophrenic Silas find six secretive, supernatural Guardian spirits in time to evict a crazed, toxic monster from their land?