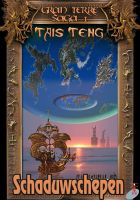 Schaduwschepen
Voorbij de horizon liggen de magische landen van Gran Terre. Daar rijzen de kathedralen zestien kilometer de hemel in en schrijden goden over de bevroren toendra's op stelten van bliksemvuur. Alleen de schaduwschepen van de Hanze kunnen tussen de werelden varen. Hun ruimen zijn geladen met magische zwaarden en handschoenen die dwars door een stalen kluisdeur kunnen reiken.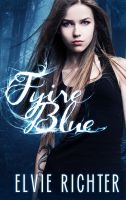 Fyire Blue
(5.00 from 2 reviews)
Fourteen-year-old Danielle MacGowan has never quite fit in— but she always thought that one day she would figure out how to be normal. Then a pint-sized invisible dragon starts following her around and she meets a boy with emerald eyes from the bad part of town. Danielle is faced with a beautiful, deadly world she never knew existed. She must call on her own hidden power if she is to survive.