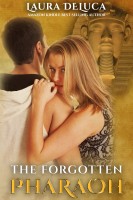 The Forgotten Pharaoh
by

Laura DeLuca
Four thousand years ago, the Pharaoh Djedefre was cursed for murdering his brother. Centuries later, a team of archeologists sets out to prove his innocence. As the team digs deeper into the mystery, they unearth something they never expected. Animals and people are drained of blood and some simply vanish. Now the team must find both the ancient murderer and the monster that's hunting them down.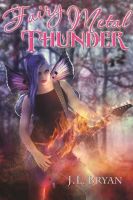 Fairy Metal Thunder (Songs of Magic, Book 1)
by

JL Bryan
(3.50 from 2 reviews)
A rock & roll fairy tale. Jason plays guitar in a teenage garage band called the Assorted Zebras, but they have no fans, no gigs, and they're going nowhere. Then Jason steals instruments from the fairy world, and soon the band is enchanting crowds, but their shortcut to success has made them enemies of Queen Mab of Faerie, who sends supernatural hunters to the human world to track them down.