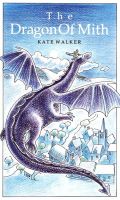 The Dragon of Mith
(4.00 from 1 review)
Prize-Winning fantasy novel to make you laugh. And bite your nails! For readers 7 to 70. A dragon arrives in the town of Mith, and everyone takes fright and runs! Except a young girl, Krissy, who thinks to ask the dragon why he's come. Slowly she discovers some amazing things about him. And about her town! A funny dragon story full of secrets and surprises.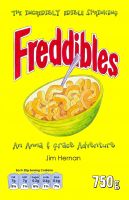 The Incredibly Edible Shrinking Freddibles
Anna and Grace are sisters who can't wait to be older and taller. An aging tycoon sees his breakfast cereal empire taken over by a clueless competitor. But when the recipe for the famous Freddibles cereal gets a botched makeover, there are strange results for all concerned. Two hungry girls, a midnight feast and a breakfast cereal designed to make folks smaller...what could possibly go wrong?