Sub-categories:
Transgender | Dating and relationships | Biographies | Sex and health | Essays | Politics and society | Coming out | Entertainment | History | Travel | Sociology | Parenting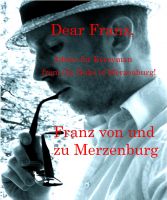 Dear Franz, Advice for Everyman from the Duke of Merzenburg!
Franz, the Duke of Merzenburg is here to answer all your questions! For years, he has opened up his heart and mind to billions of readers via his DearFranz.com advice column. In his new book, Franz shares some of his classic advice - from marriage to diet, to lifestyle to revenge! It's all there, waiting for you to read and absorb, instantly making you a better person: just like Franz!