Sub-categories:
Dating and relationships | Transgender | Biographies | Sex and health | Essays | Coming out | Politics and society | Entertainment | History | Sociology | Travel | Parenting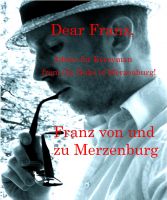 Dear Franz, Advice for Everyman from the Duke of Merzenburg!
by

Franz von und zu Merzenburg
Franz, the Duke of Merzenburg is here to answer all your questions! For years, he has opened up his heart and mind to billions of readers via his DearFranz.com advice column. In his new book, Franz shares some of his classic advice - from marriage to diet, to lifestyle to revenge! It's all there, waiting for you to read and absorb, instantly making you a better person: just like Franz!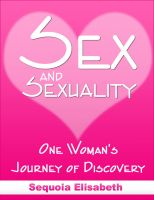 Sex and Sexuality, One Woman's Journey of Discovery
by

Sequoia Elisabeth
Learn about the transgender journey, get to know humanity better, be a better person, understand your body better, enjoy sex more, not just sex but the entire relationship, improve all your relationships. Jesus's teachings on Sex and Sexuality are shared. On this journey the significance of relationship is discovered as well as the meaning of sexuality. Please join me on this Journey of Discovery.