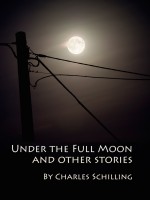 Under the Full Moon and Other Stories
A collection of short stories that roams through several genres from comedy, drama, fantasy and suspense. There are seven entertaining stories in all and one of the stories in the collection, "Accidents Will Happen", was an Honorable Mention in the 2001 Writer's Digest Competition.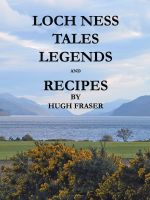 Loch Ness Tales Legends and Recipes
(5.00 from 14 reviews)
A fascinating insight into a land of legend and myth. In this book, you will join the salmon poacher of yesteryear and meet the Loch Ness Monster. You will cook and feast on steaming haggis and clootie dumplings.Taste the home made whisky and host a Burns supper.Sing and discover the meanings of songs and relive events from Scotland's past. A wondrous portrait of a disappearing way of life.