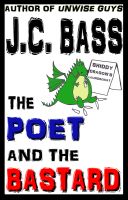 The Poet and the Bastard
Todd is an overly-sensitive wannabe poet who spends his days working in a laundromat. Jon is a hard-drinking smart-ass who produces cheesy low-budget B-movies. As old friends, they're used to stumbling through life together, but when you add Todd's stripper girlfriend Rebecca into the mix, their misadventures get taken to a whole new level...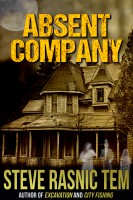 Absent Company
ABSENT COMPANY collects two of Steve Rasnic Tem's early books of ghostly, supernatural tales: the 33 stories in The Far Side of the Lake combined with his haunting exploration of the intersection of reality and delusion, the novelette Among the Living. "It's not uncommon to believe yourself awake when you are, in fact, sleeping. Far less common is to believe yourself sleeping when you are awake."