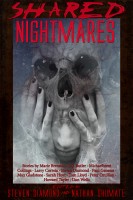 Shared Nightmares
(5.00 from 1 review)
In Shared Nightmares, twelve authors— including New York Times bestseller Larry Correia, #1 Amazon bestseller Michaelbrent Collings, Prometheus Award winner Sarah Hoyt, Campbell Award nominee Max Gladstone, and Hugo nominee Howard Tayler—take you to the dark side of the dream world, where phantasms and fears become frighteningly real.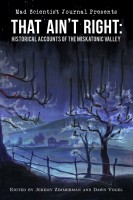 That Ain't Right: Historical Accounts of the Miskatonic Valley
No one knows what it's like to visit the squat brooding cottages and low gambrel roofs of the Miskatonic Valley like people who have been there. In this collection, Mad Scientist Journal has brought together eighteen tales of people who have either lived in this strange corner of New England or had the misfortune of visiting.