Sub-categories:
General | Chick lit | Feminist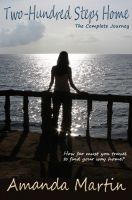 Two-Hundred Steps Home: The Complete Journey
Two-Hundred Steps Home was written during 2013 in daily instalments on Amanda Martin's blog. 285,000 words and 365 posts later, Claire's journey reached the end. This volume contains all 365 instalments exactly as they appeared on the blog. Follow Claire's adventures as she tries to find a job she enjoys, a man to love and friends she can trust. More importantly as she tries to find her way home.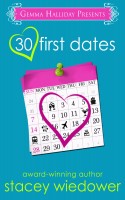 30 First Dates
Erin Crawford is a relationship blogger with a bucket list and a vendetta. After years of horrible luck in relationships, she decides to start a blog called "30 First Dates." Her mission is two-fold: go out with 30 men before her 30th birthday, and cross off her bucket list of 30 things she wants to do before she turns 30!