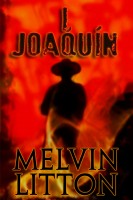 I, Joaquin
(5.00 from 1 review)
Joaquín Murrieta. To the Mexican people, he was a heroic patriot looking after their welfare. To the wealthy Gringos who owned California's prosperous gold mines, he was a notorious bandit and murderer. With a band of loyal men and woman willing to kill and die for him, Joaquín took vengeance against his persecutors, until caught & executed. His revenge could not be extinguished, even in death.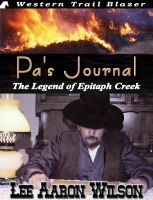 Pa's Journal : The Legend of Epitaph Creek
After leading his family to safety from a deliberately set range fire, a father rides off to seek help and disappears. Pa's Journal becomes a guide to manhood for his 16-year-old son. -- Taught how to fight and survive by a lawman, and guided by his Pa's words, Davy becomes a legend. But will a legend bring his father home, or give the girl he loves the courage to come back to him?