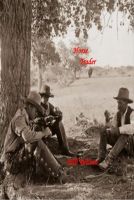 Horse Trader
(5.00 from 1 review)
The horse traders that would lie to you about the health or what was not straightforward about an animal were the kind that did not have much of a repeat of customers. Word would get out on the trader and not many people would be trading or buying a horse from this type of trader.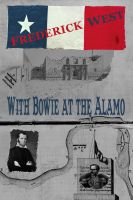 With Bowie at the Alamo
(4.00 from 1 review)
Remember The Alamo is a slogan we learned in grade school, but it was the horror of Goliad, where the infamous Mexican General Santa Anna massacred hundreds of prisoners of war, that motivated author Frederick West to pen With Bowie At The Alamo. The result is a sweeping novel of such scope and depth that one cannot help being caught up in the drama even when the end is known.